Do you need to change your password? If so, log into OnPay and follow these steps:
Choose the Settings icon on the left side of the screen.
Choose Account Settings in the main menu bar that opens.
Choose Manage Users in the submenu on the page displayed.
Choose the Change Password button to display the reset window.

Please Note: Passwords must be at least 8 characters and contain one uppercase letter, one lowercase letter, and a number.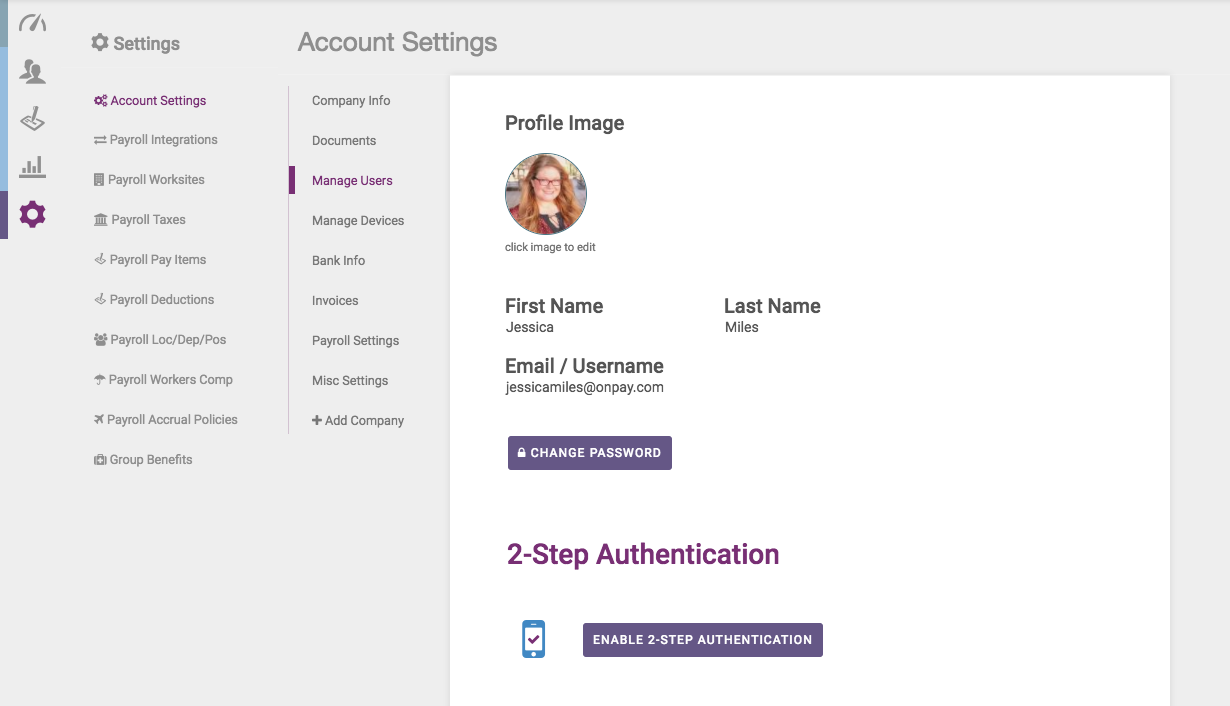 5.   Enter your current password, new password, then confirm your new password.
     6.   Choose Okay.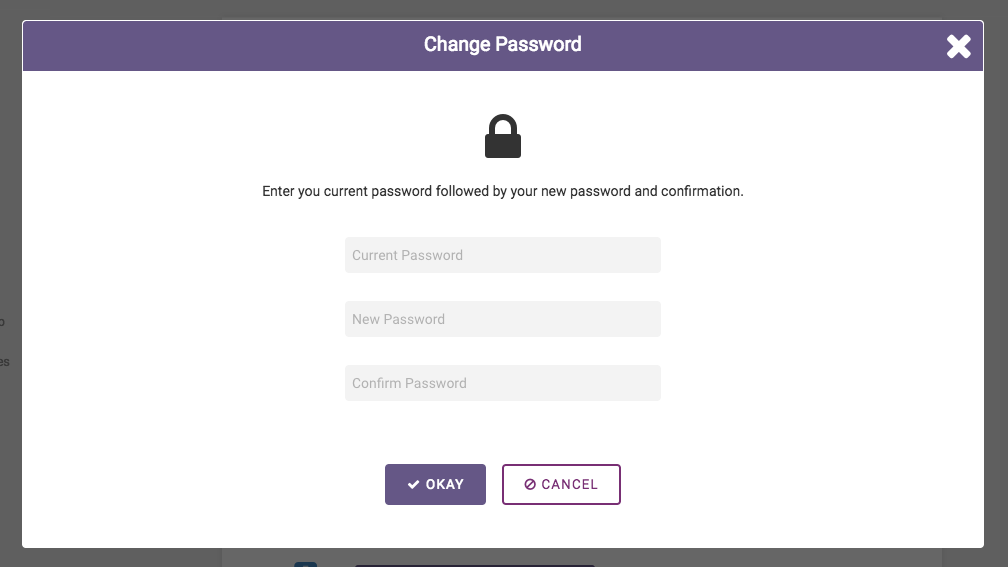 v5.1 ps