The Check Detail screen is accessible through the reports section under payroll listings as well as the pay run, and employee profile section in the application.
At the top of the Check Detail screen, all relevant information pertaining to that specific check will be displayed. In the Reports and Employee Profile sections, a download button will be visible for record-keeping or reprinting checks.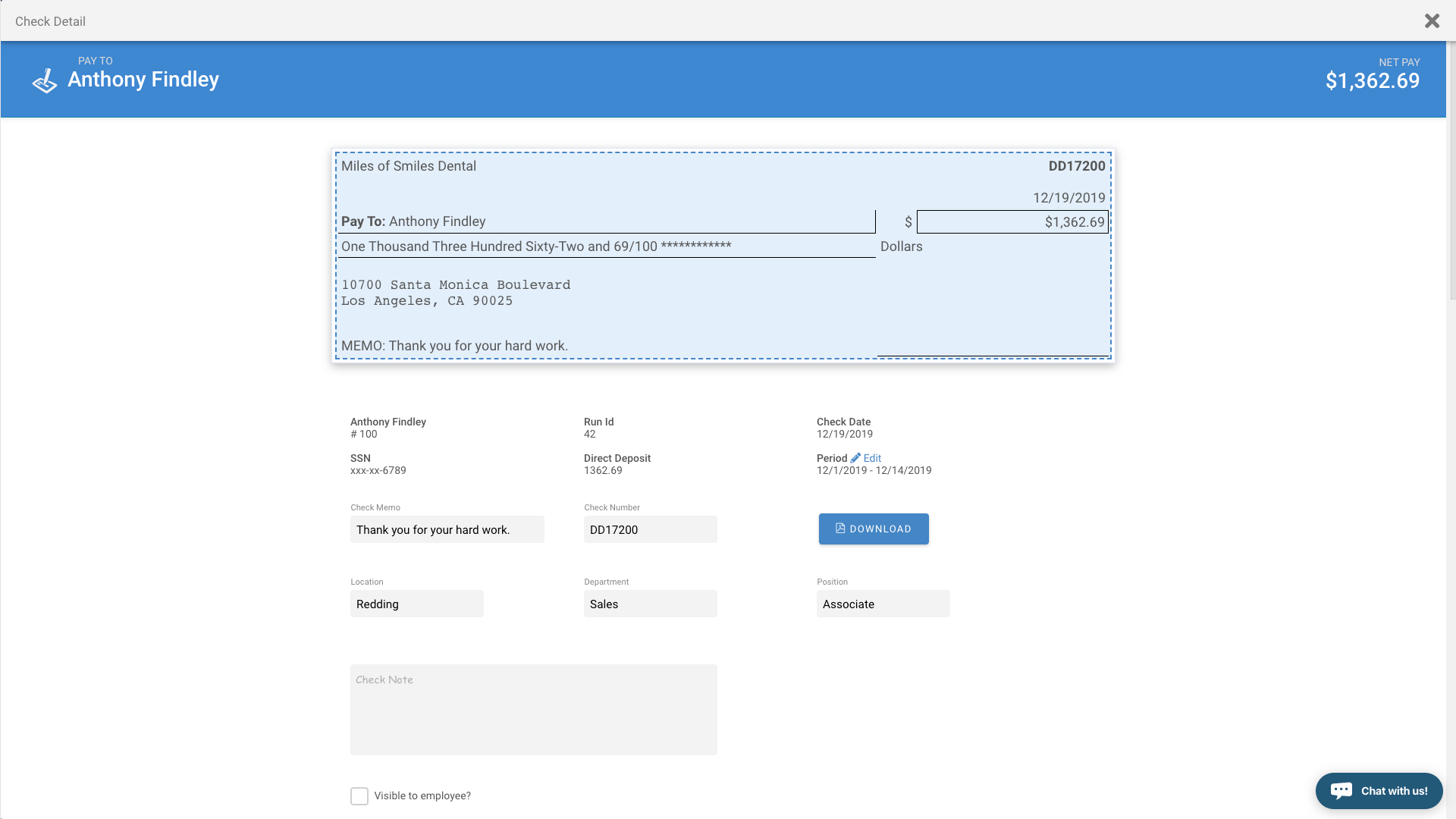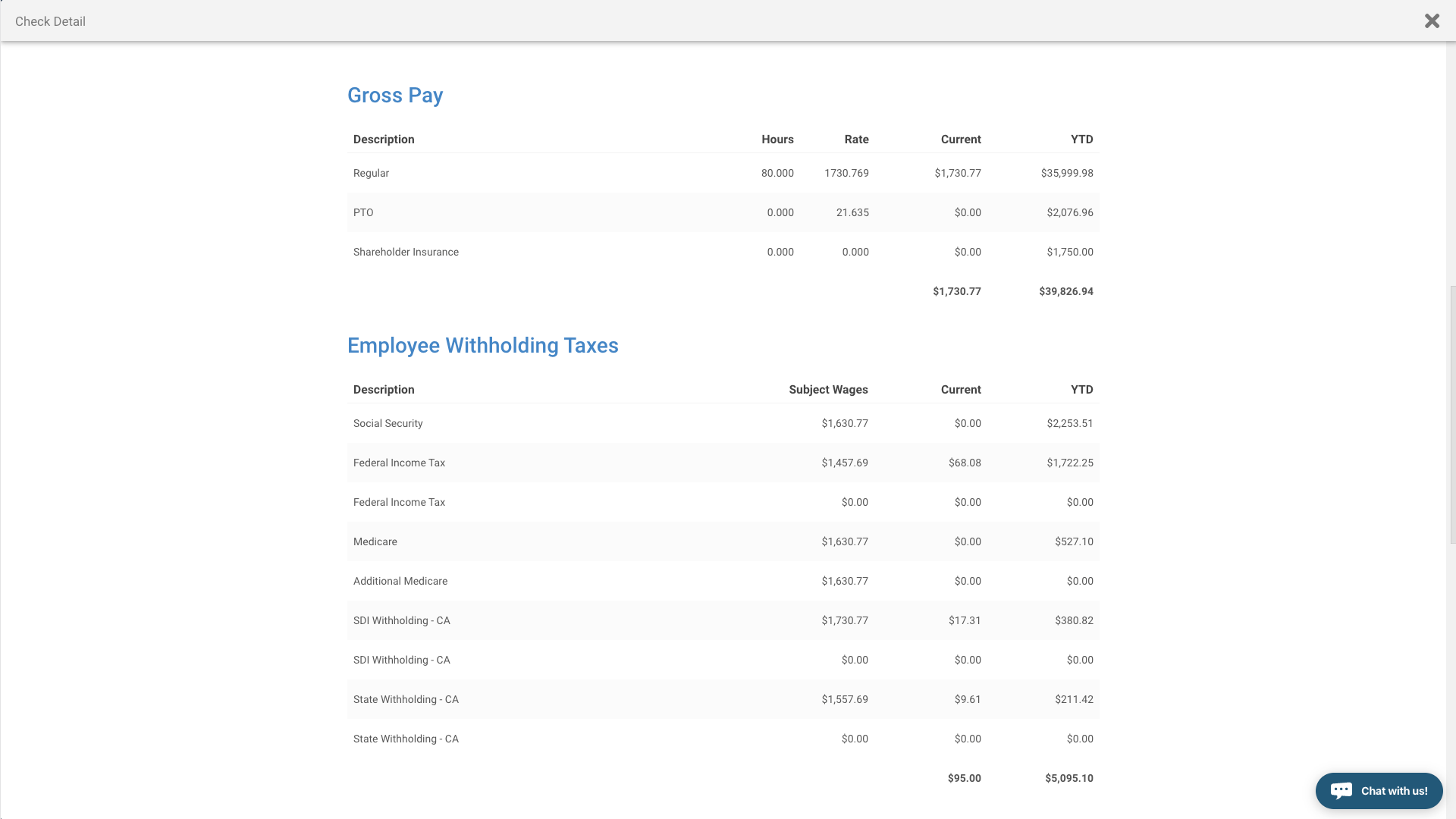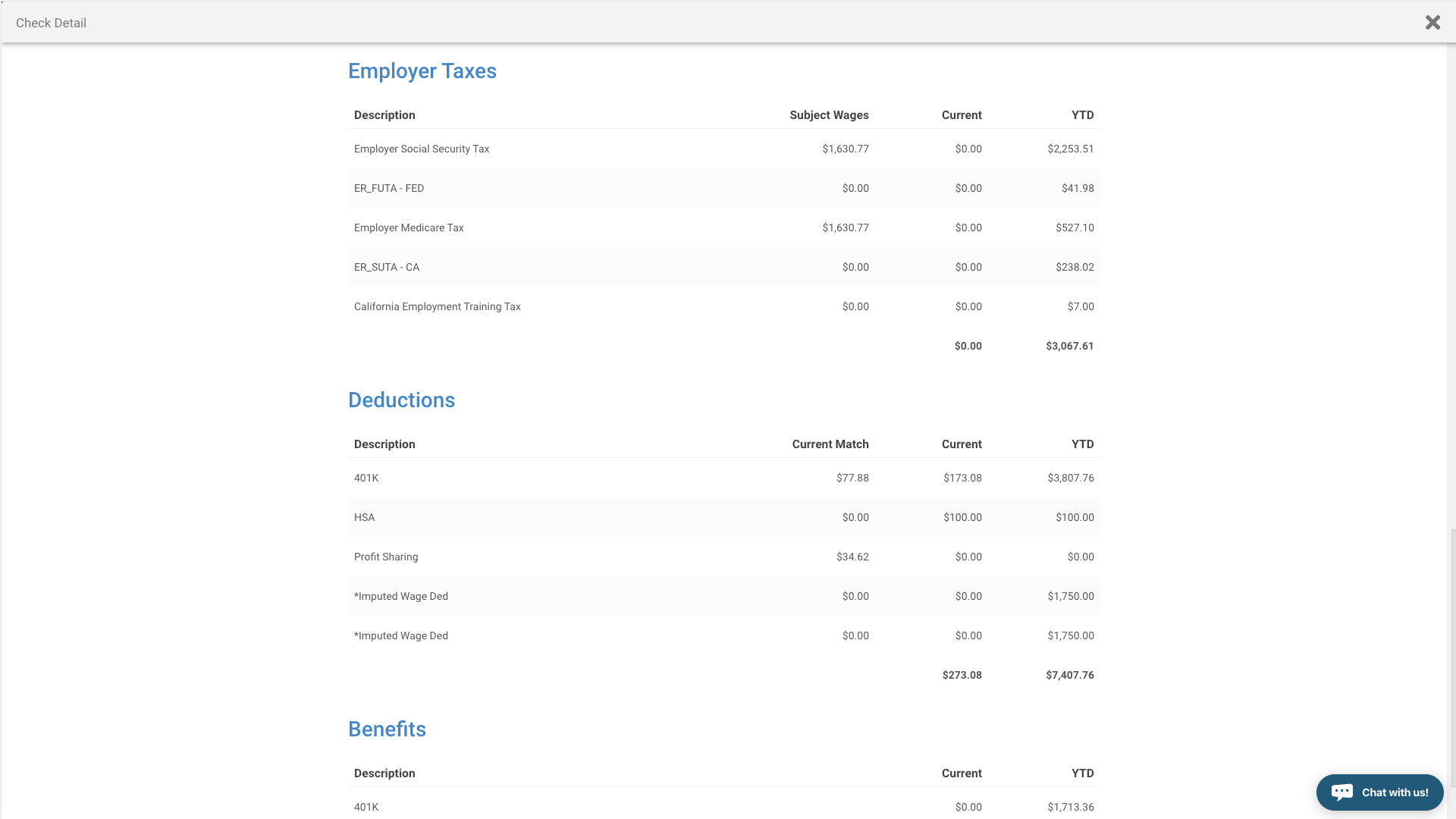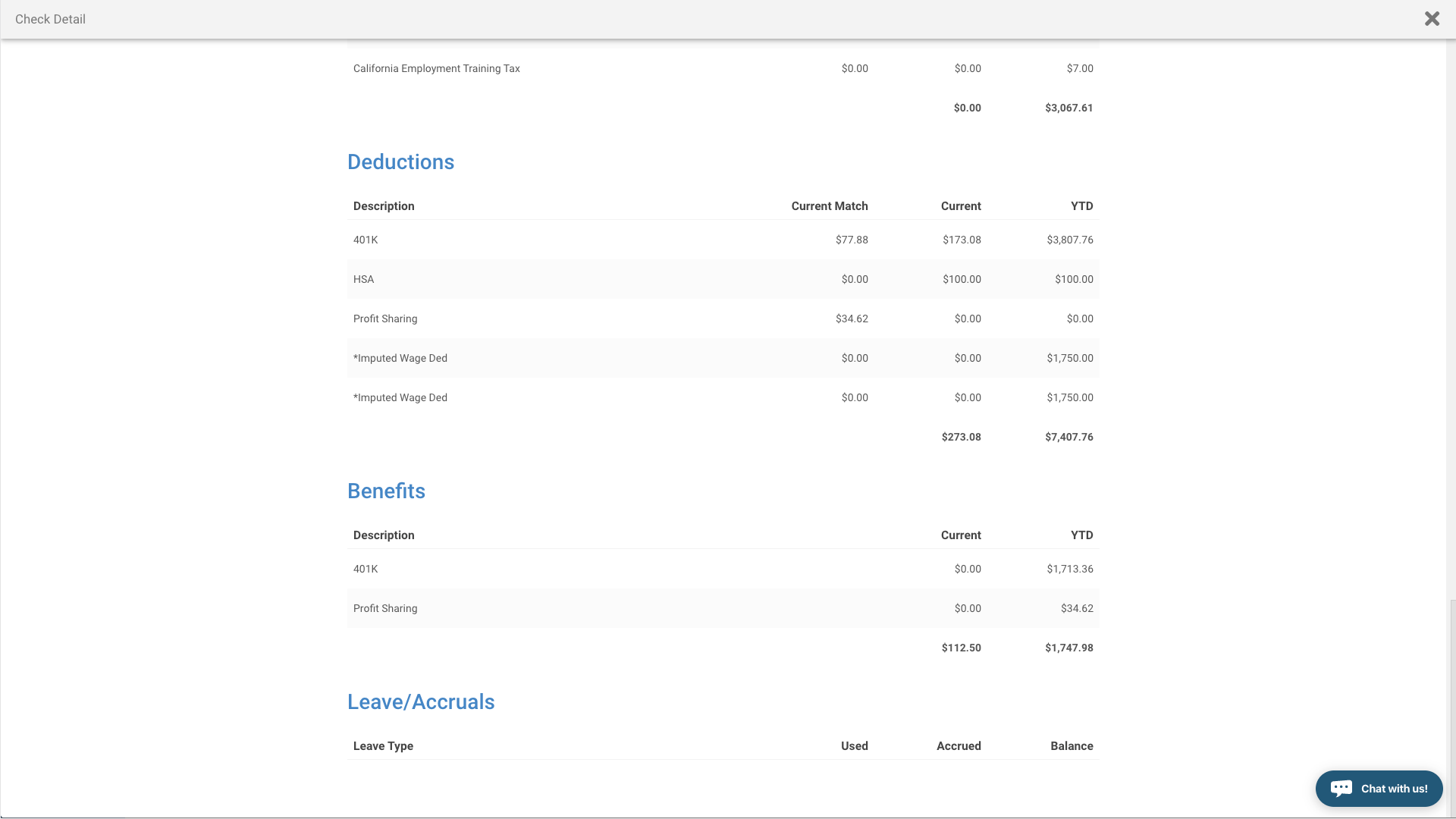 Scrolling down reveals gross pay, employee taxes, employer taxes, deductions, benefits, and PTO for the selected employee if applicable.
v6.0 ps