OnPay makes taxes easy by handling all of the filings and payments for your business. Records of these filings are saved to your account. This article will walk you through how to access and download any of these filings.
Please do not file any returns found in this section. OnPay files and pays all payroll taxes on your behalf. These returns are only copies for your reference.
Federal Filings
In the federal filings section, you will find forms such as your quarterly 941s and annual W-2s, W-3s, 1099s, 940, and 8846.
To get started, from the main dashboard navigate to Filings > Payroll Filings in the menu to the left.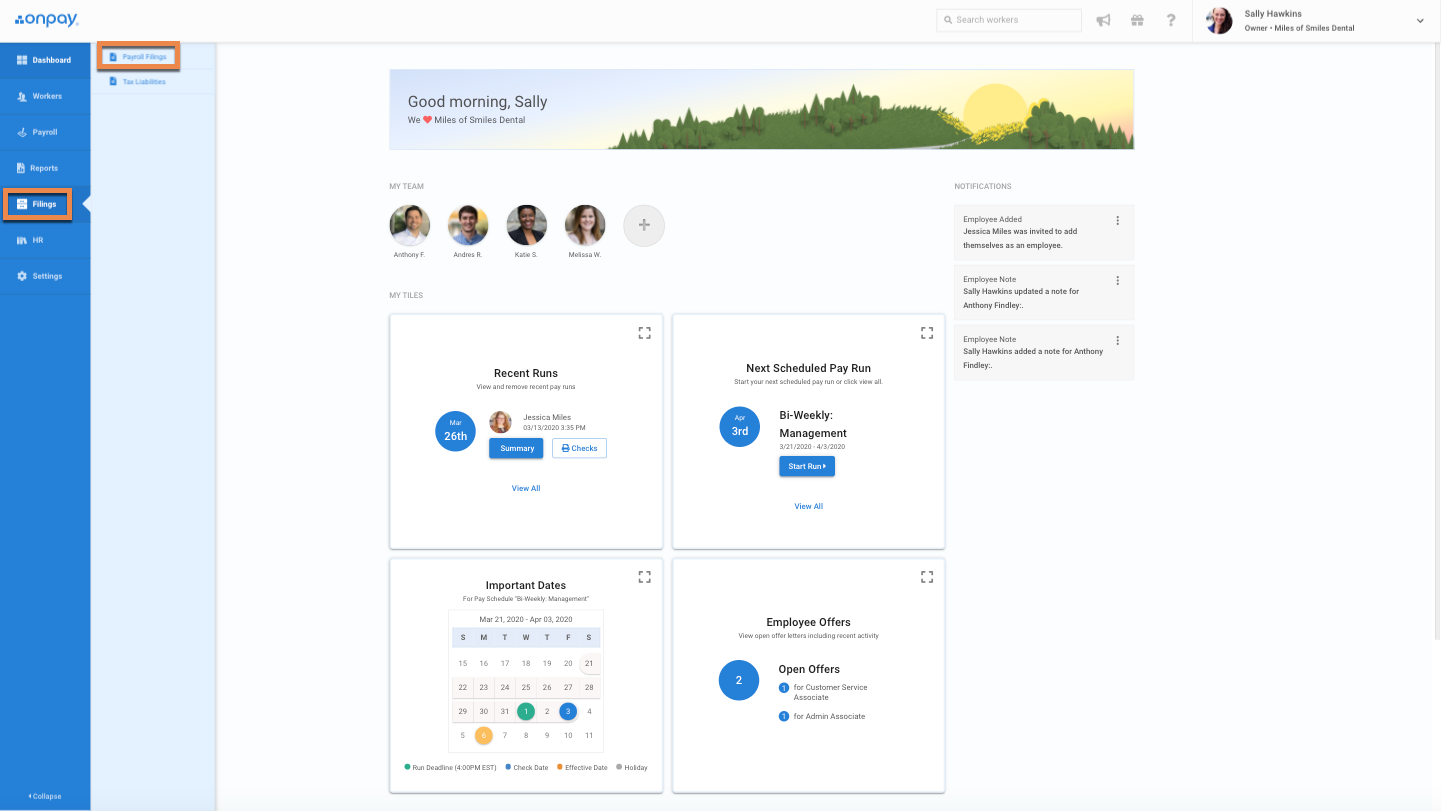 Once on the Payroll Filings screen, you can find federal quarterly and annual tax filings under the Federal tab.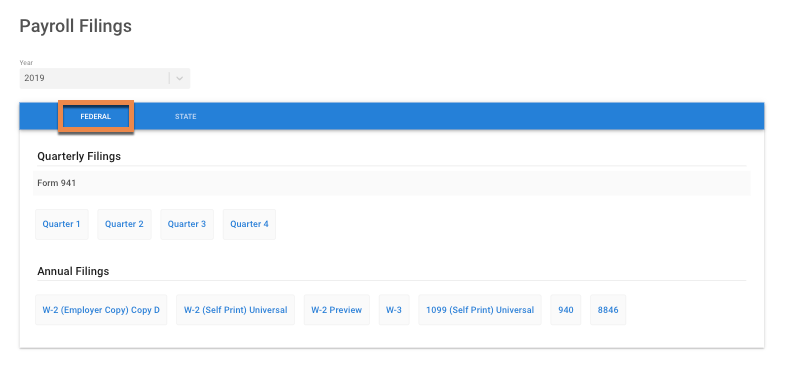 Use the Year dropdown to select the filing year you would like to see records for. You can then click any of the individual filings to view the PDF.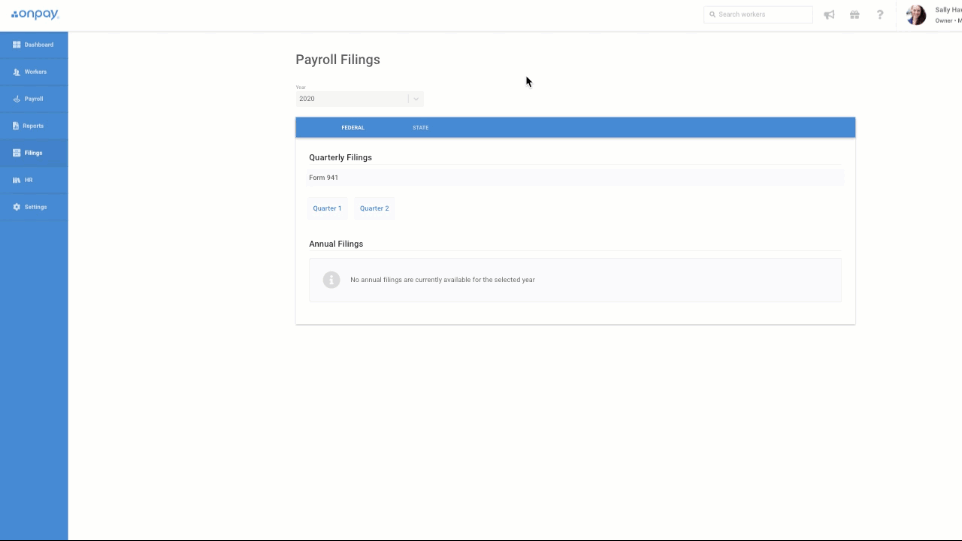 You can then save or print the PDFs for your records as needed.
State Filings
State tax records, such as unemployment filings, can also be found in the Payroll Filings section.
From the dashboard, navigate to Filings > Payroll Filings.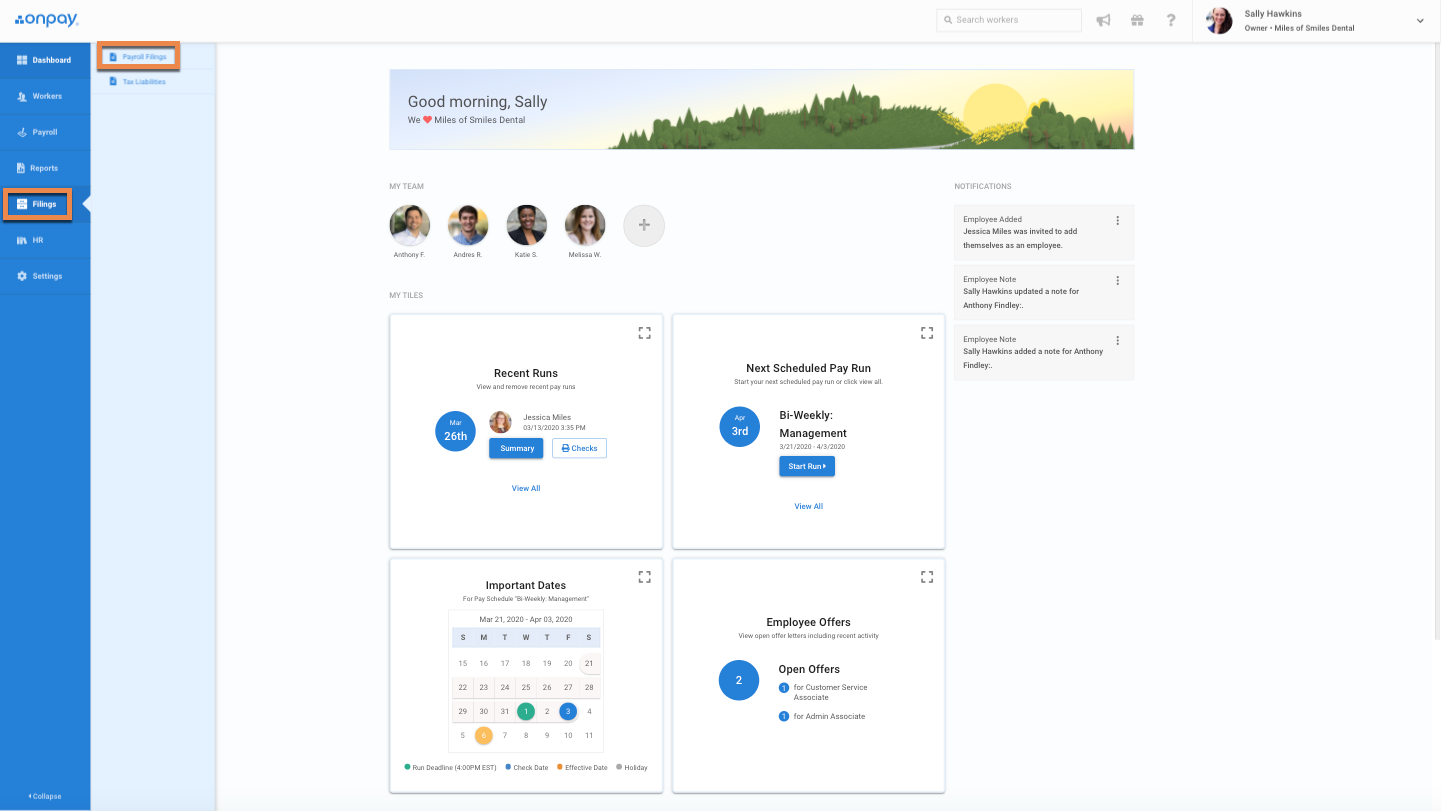 From the Payroll Filings screen, select the State tab. Here you will find reports for each state where your company pays workers and files taxes.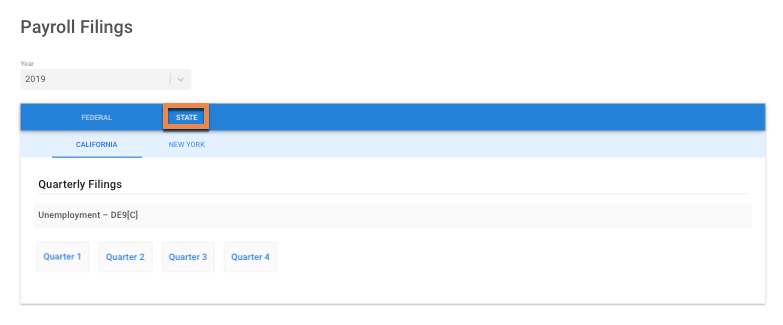 Select the state and year you want to view records for. You can then click on a filing record and it will open in a PDF.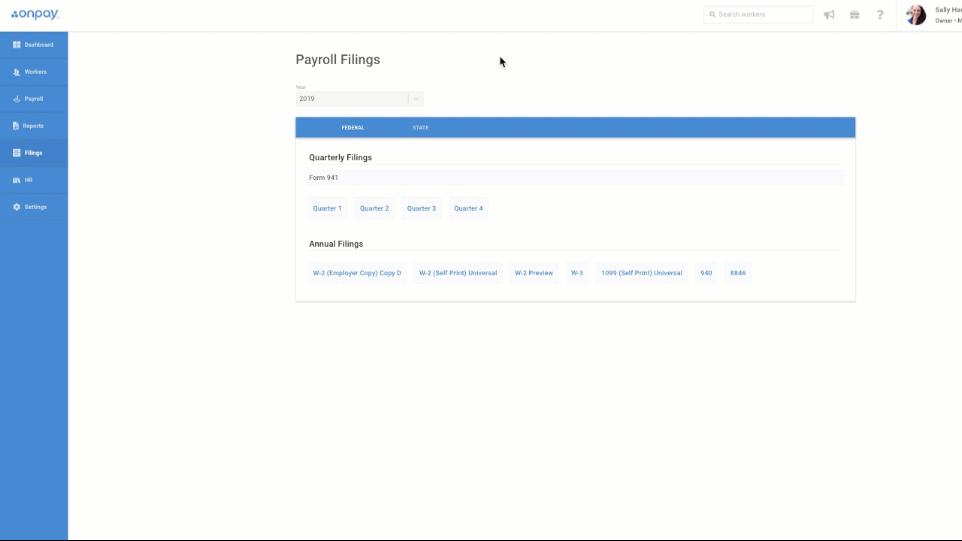 From here, you can save or print the filing for your records.
--
Note: Filings are not finalized unless specified on the return itself. Returns normally are finalized one month following the quarter end.
v6.0 ps