Found in the Company menu, the Payroll Taxes section allows you to set up all taxes associated with every state you have employees. States listed will depend on employee worksites and your company location. Each page will look different, depending on the taxes associated with that state. It is important to fill out the information requested in each state so we are able to file and pay those taxes.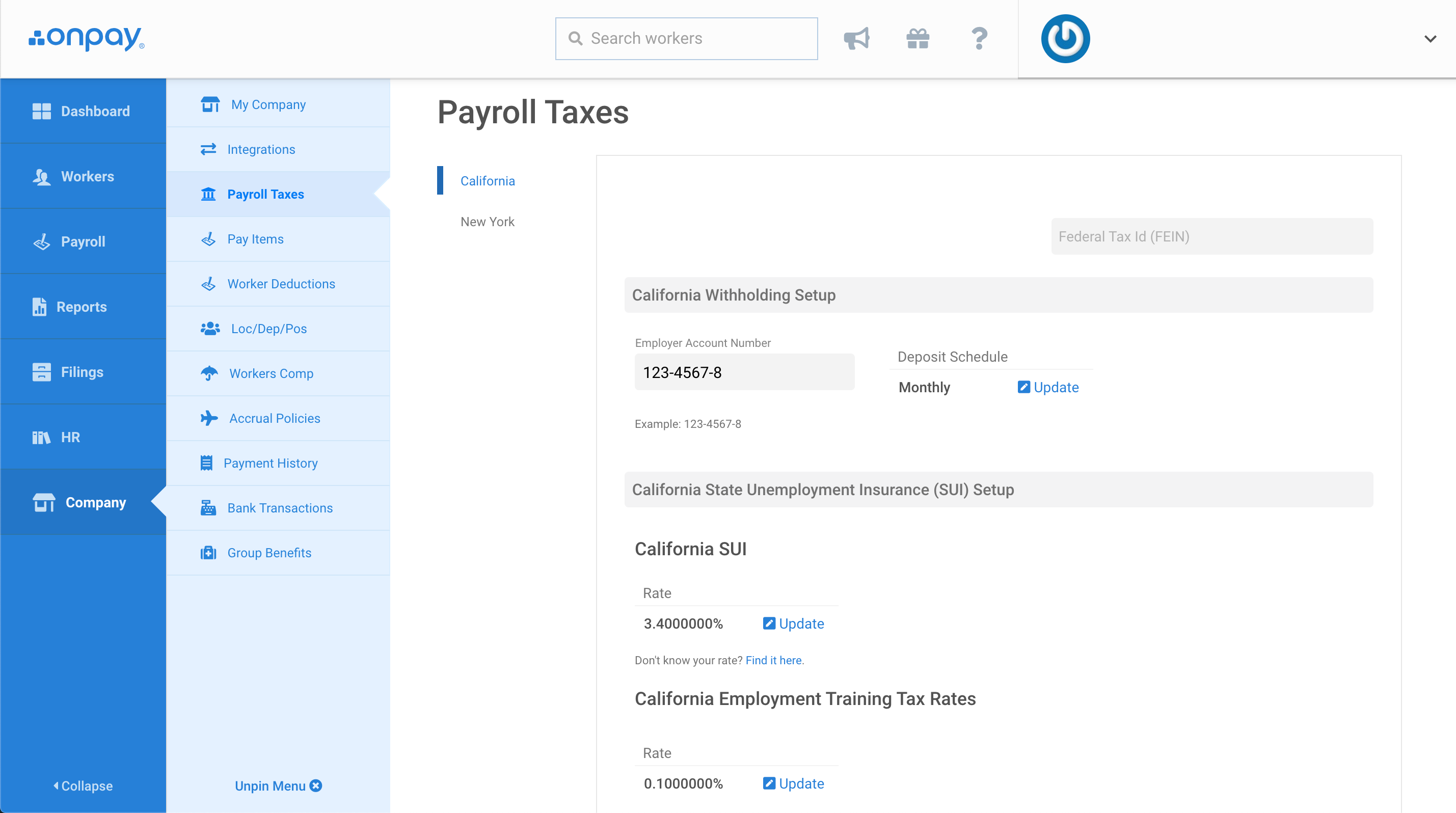 Though this page varies by state, common information the employer needs to add is withholding IDs as well as unemployment account numbers. The SUI rates have to be added by the employer as these also vary by company. States can also have surcharge rates that apply in some cases.
OnPay will almost always accurately calculate the taxes that could be due based on each employee's home address and their assigned worksite. If you believe that there is a discrepancy, please let us know! We are normally correct, but not immune from mistakes!

If you need help with obtaining IDs, or to find out more specific information about your state requirements, we have added a section at the bottom of each page with additional information specific to that state.
If you're looking for more general information about payroll taxes, check out our small business guide to processing payroll or our payroll and tax rate calculator.
Disclaimer: OnPay cannot back tax payments and filings by our Tax Accuracy Guarantee unless we are provided all IDs and tax rates in a timely manner. In rare circumstances, OnPay may need additional information or help on your end to set us up in the optimal way to file and pay your taxes. If additional information is requested but never provided, then you tax filings and payments will not be covered by our Tax Accuracy Guarantee.
v5.1 ps