Filters are found on the top of every report page and contain basic filters employers may need when getting a report. The From and To Check Date filter allows the employer to select a range of dates to filter by. The "or Select" drop-down allows you to select from more general ranges such as Last Check Date, Current Month, Last Month, Year to Date, etc. Reports can be exported in .xlsx and .pdf file formats for printing or record keeping using the two buttons accordingly.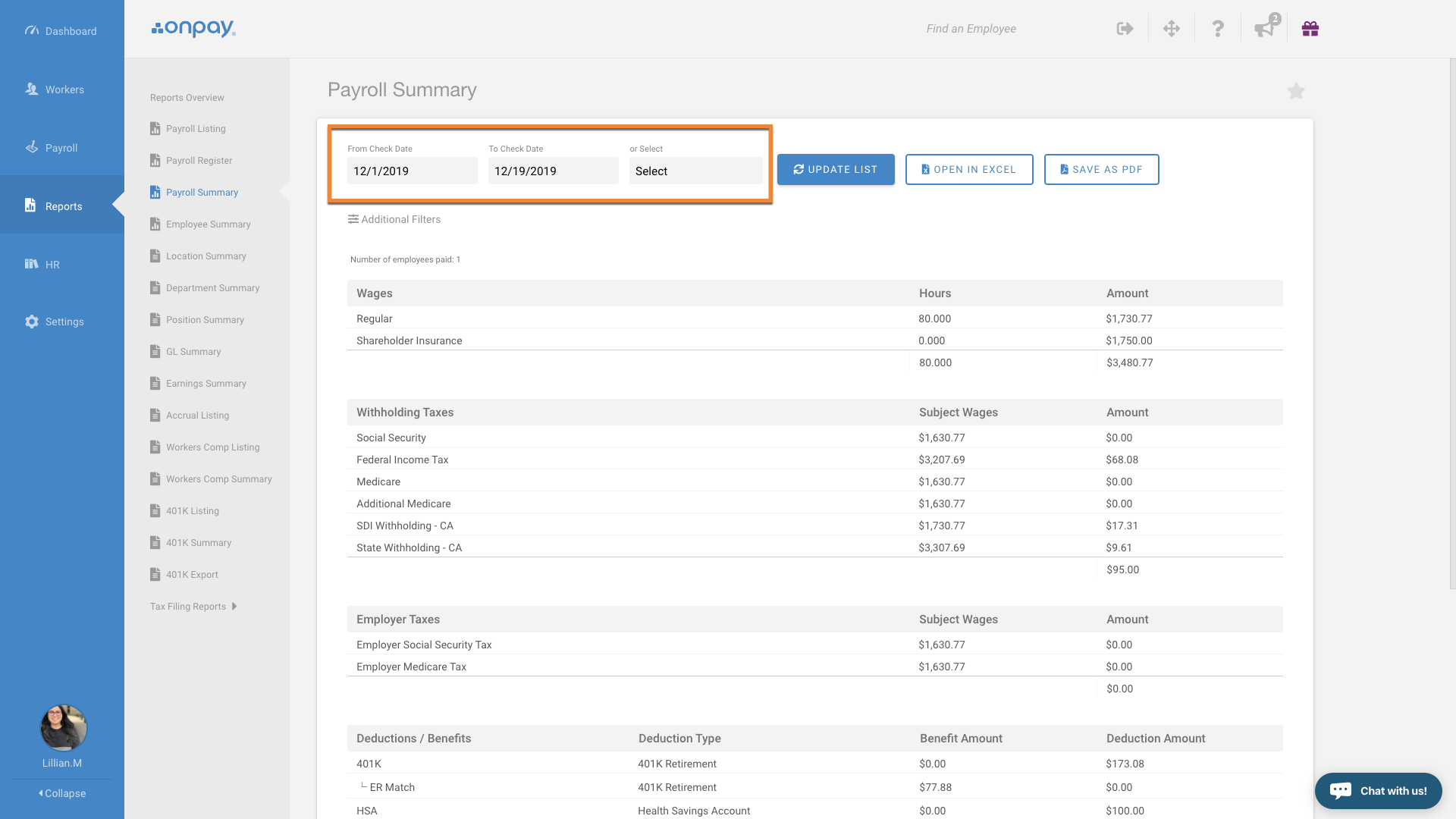 The Additional Filters section allows employers the ability to use more powerful filters based on Run I.D., Location, Department, Position, and of course by an employee.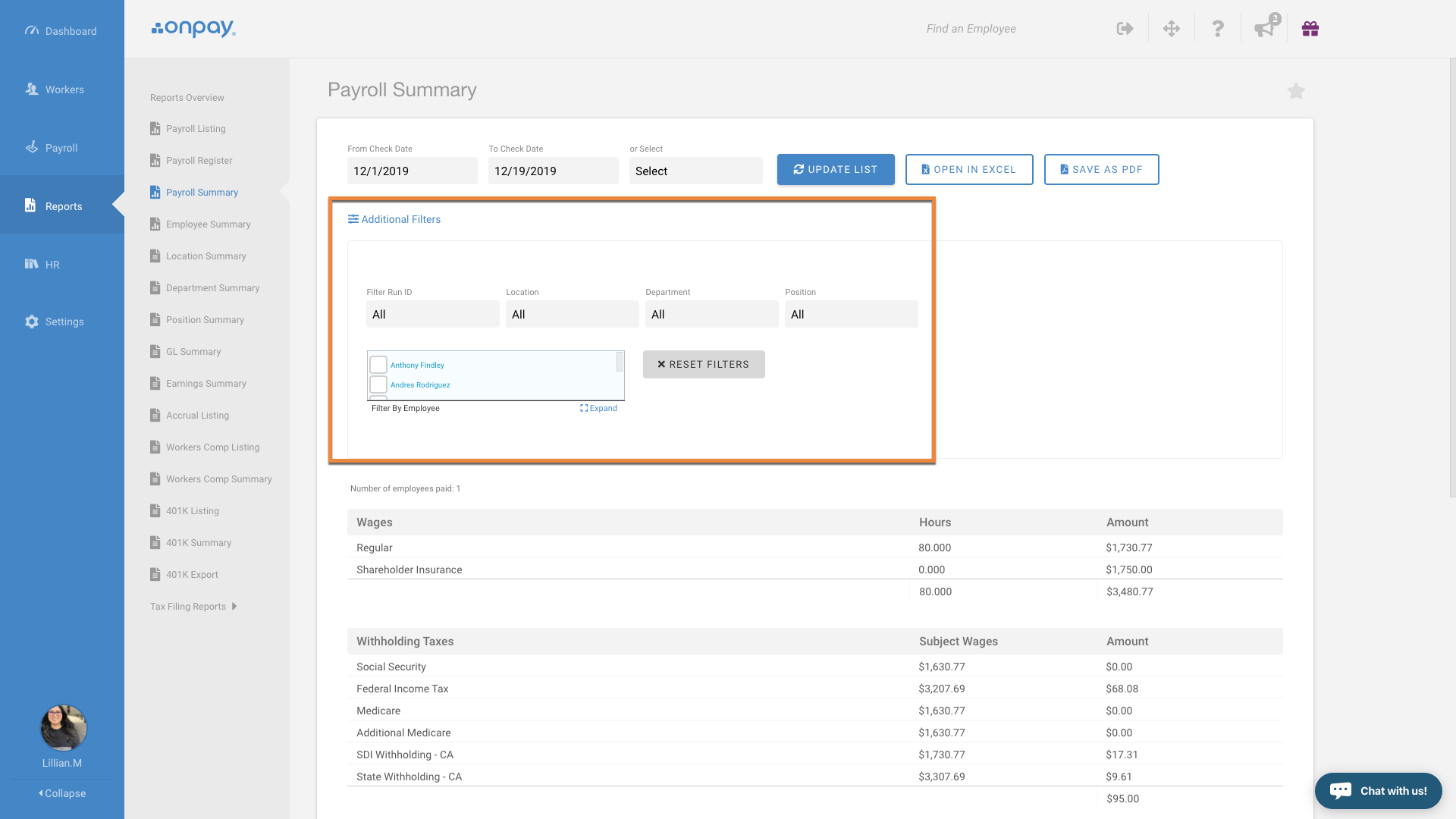 After an employer selects filtering options, click "Update List" to see the changes made.
v6.0 ps