Running payroll in OnPay is easy! Just follow the steps below!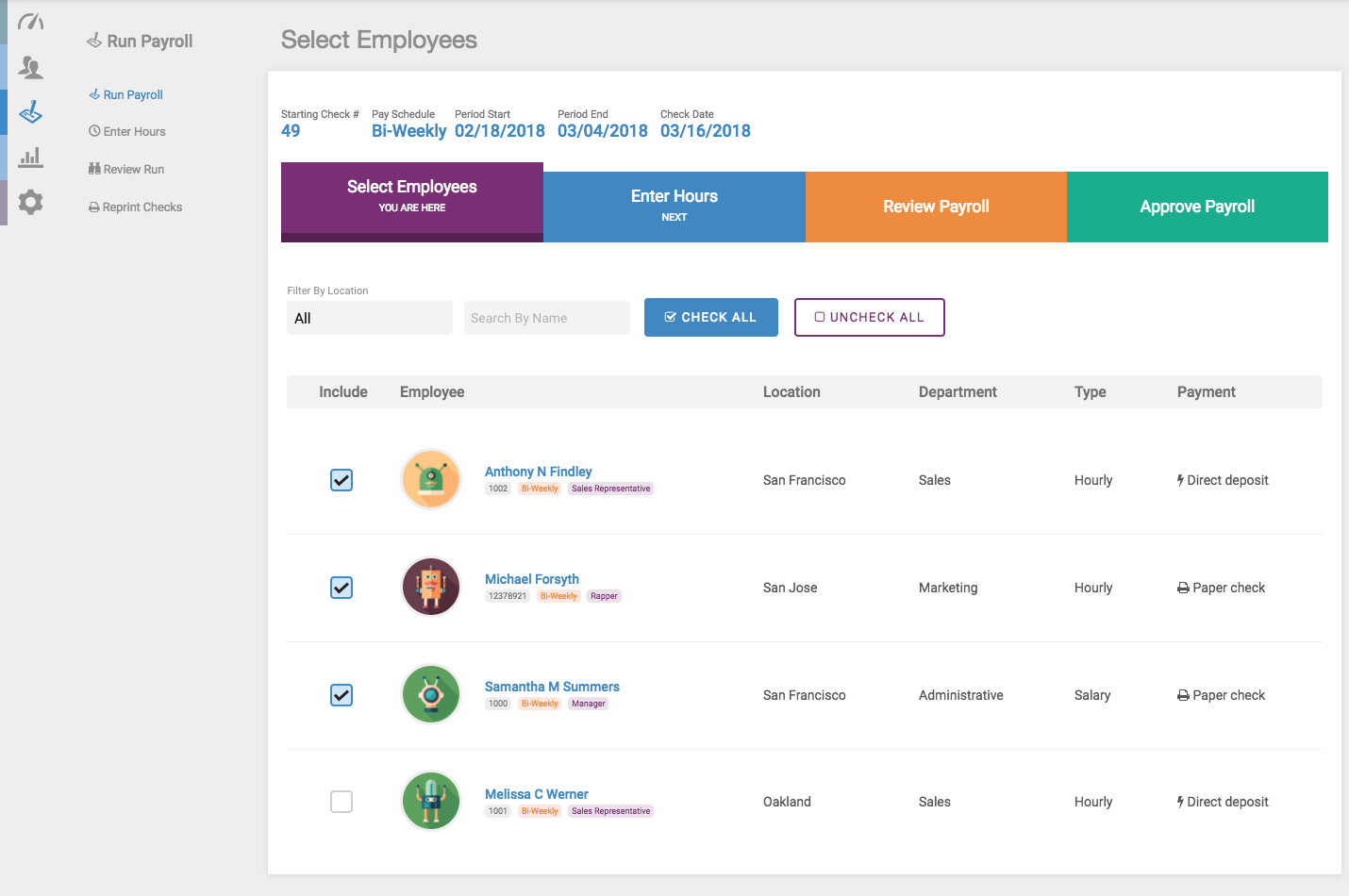 First, select the employees you want to run payroll for. There is a text box to search for a particular employee or you can select all by clicking check all.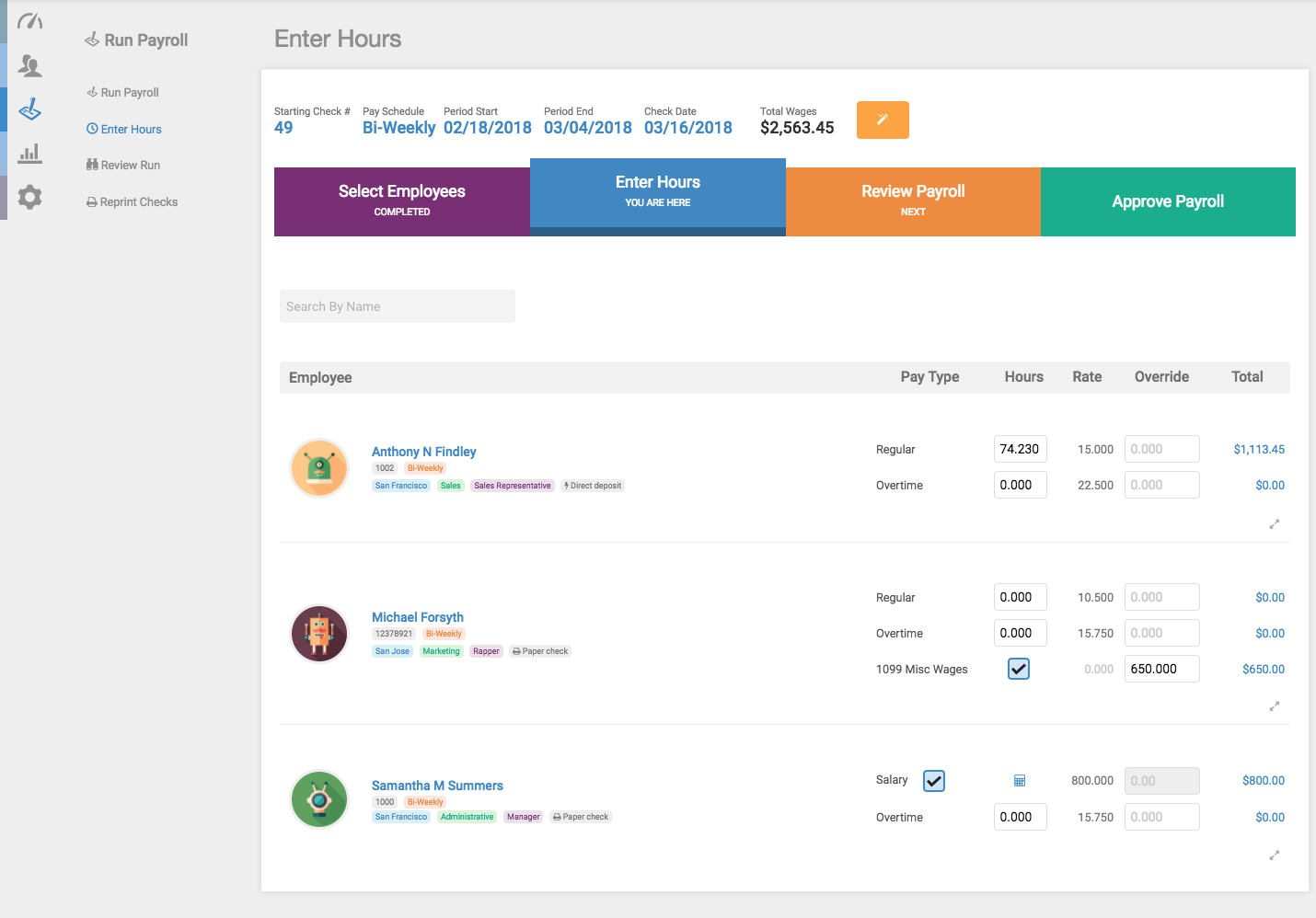 Second, enter the selected employees hours in the hours box. On this screen, you can change many options such as pay type, hours, and overrides. The wand icon at the top will allow you to reset your hours and overrides.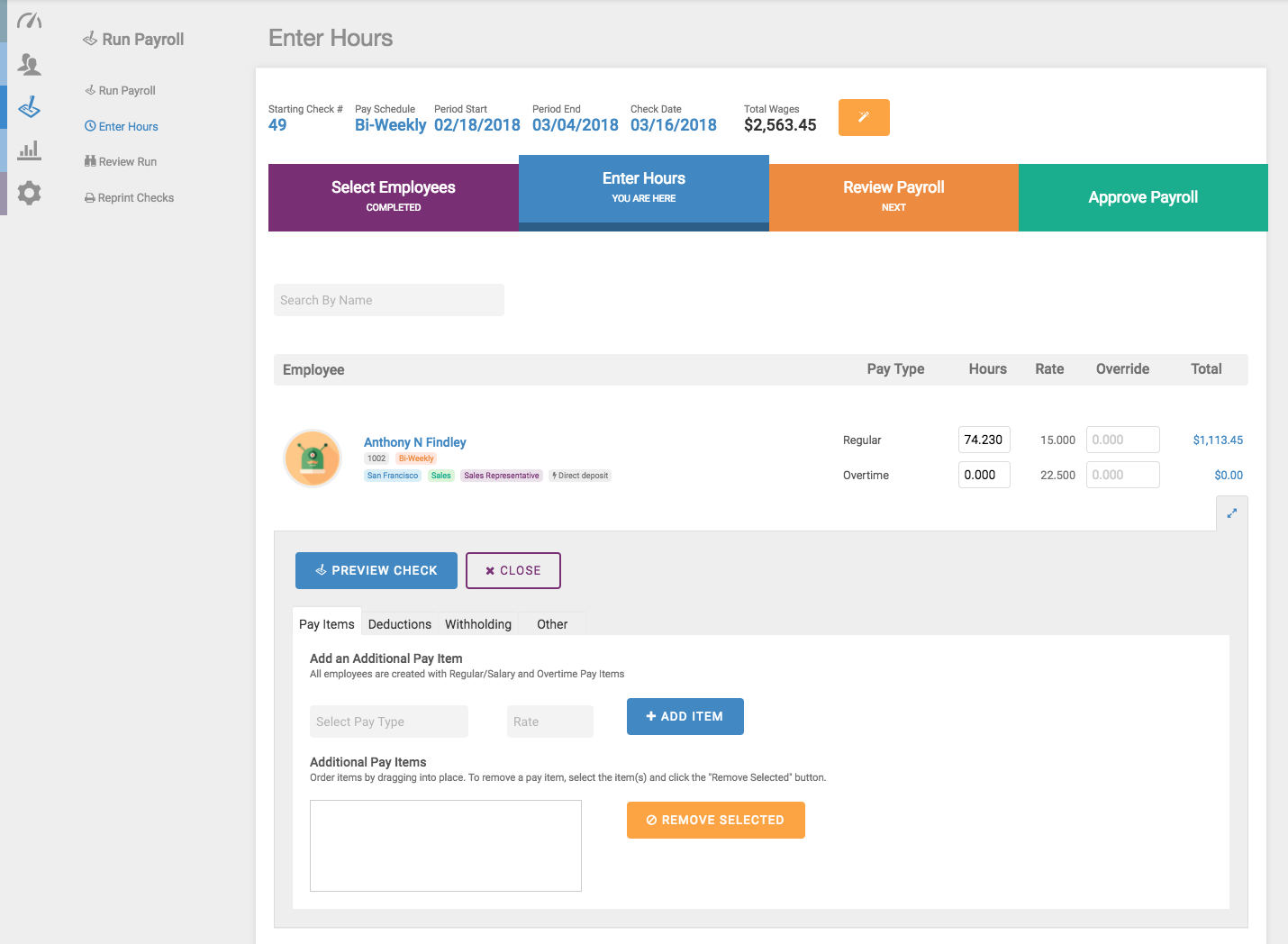 If you click the expand icon to the right, it allows you to add pay items, override deductions and withholdings as well as preview the employees check all within the Pay Run screen.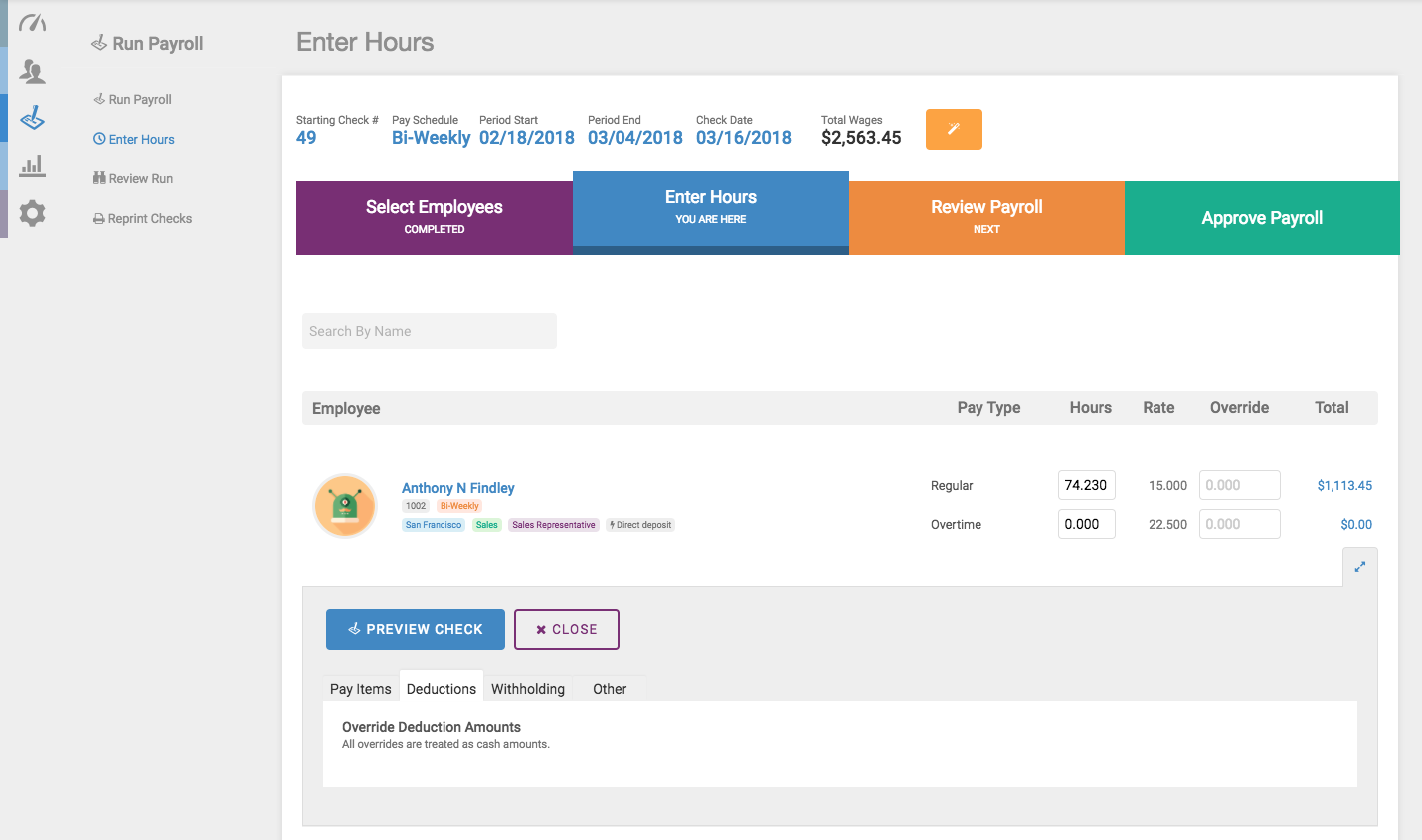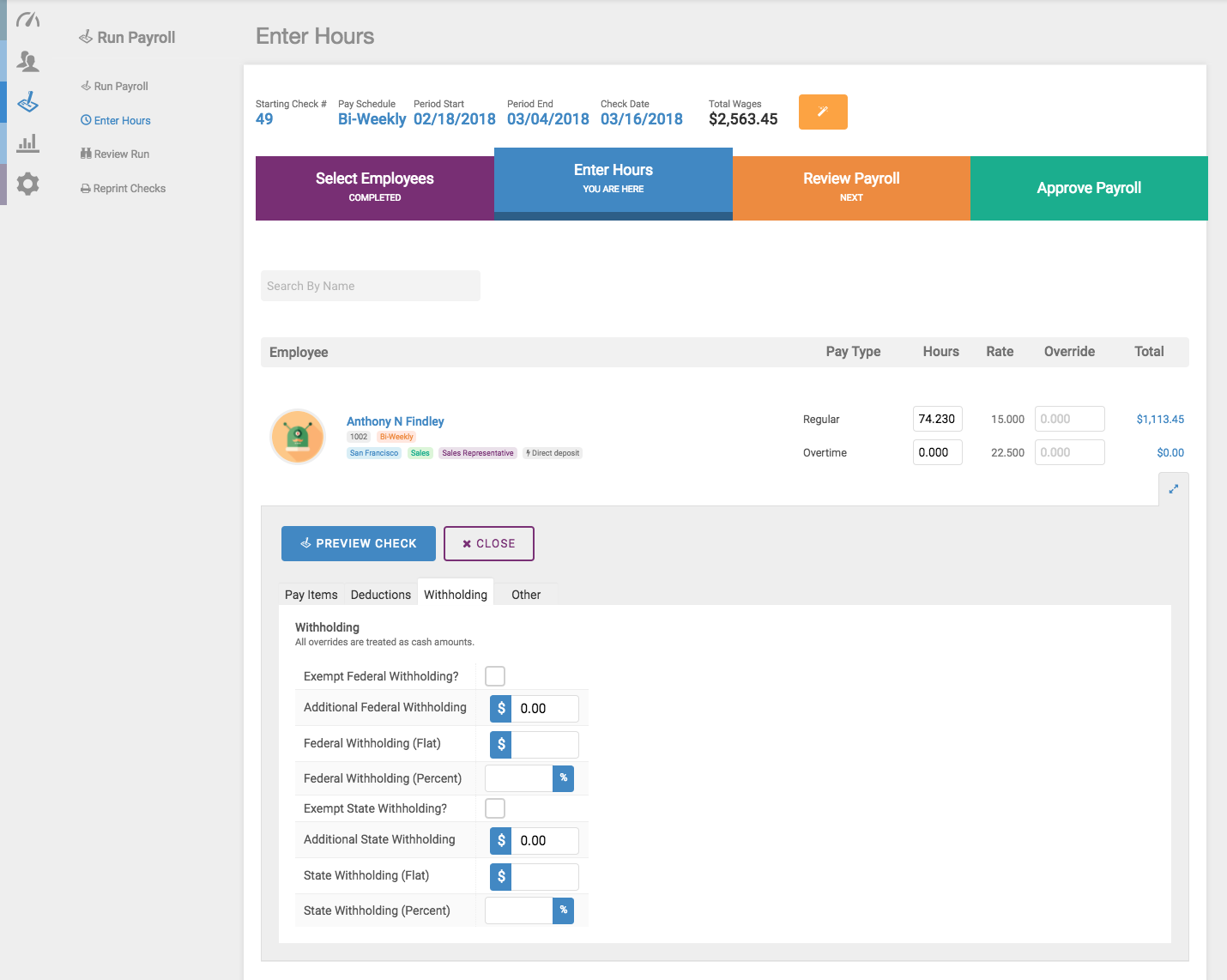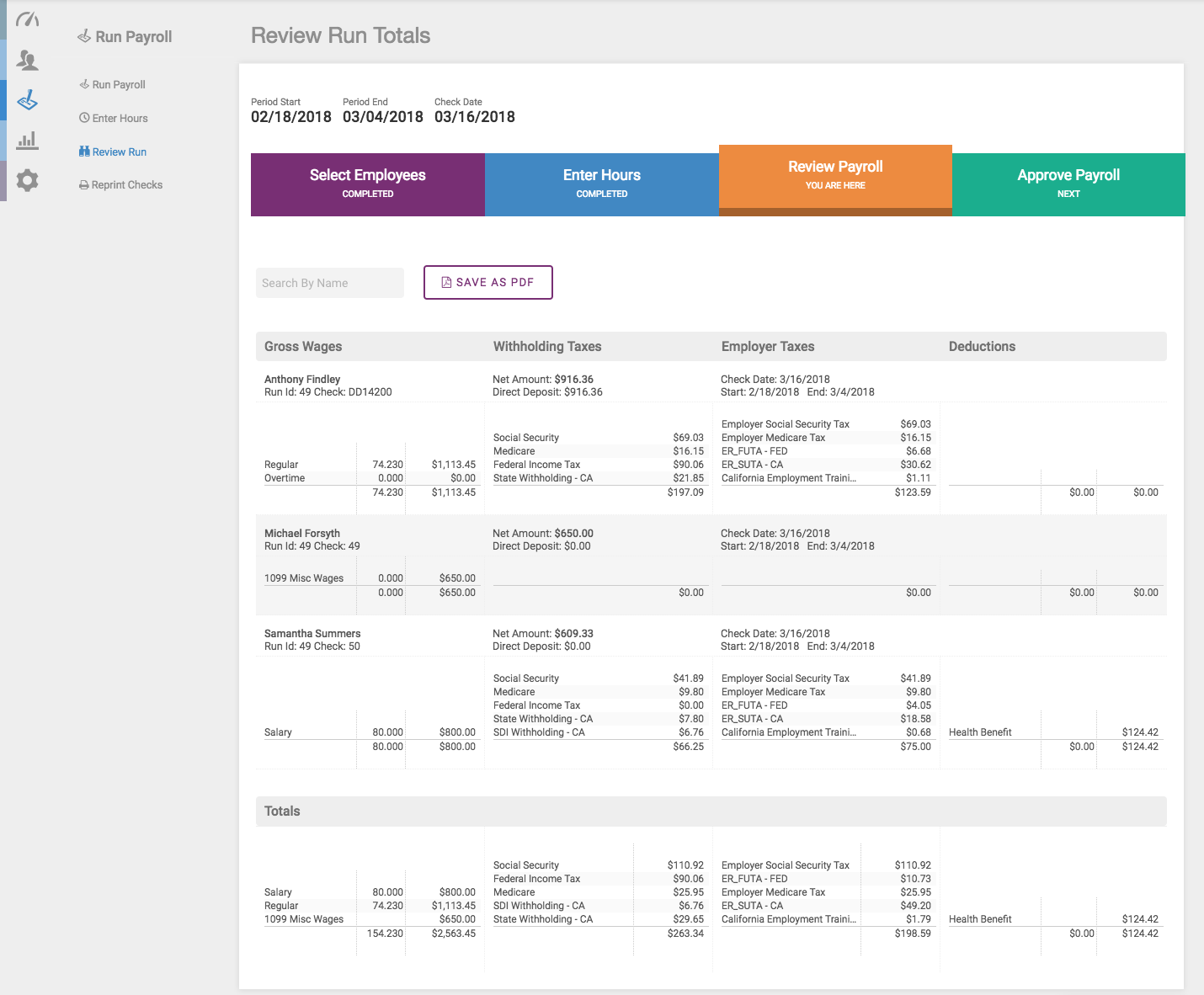 Third, review payroll before approving it. Here is where the wages, deductions, withholdings, and taxes are displayed with the totals on the bottom of the screen.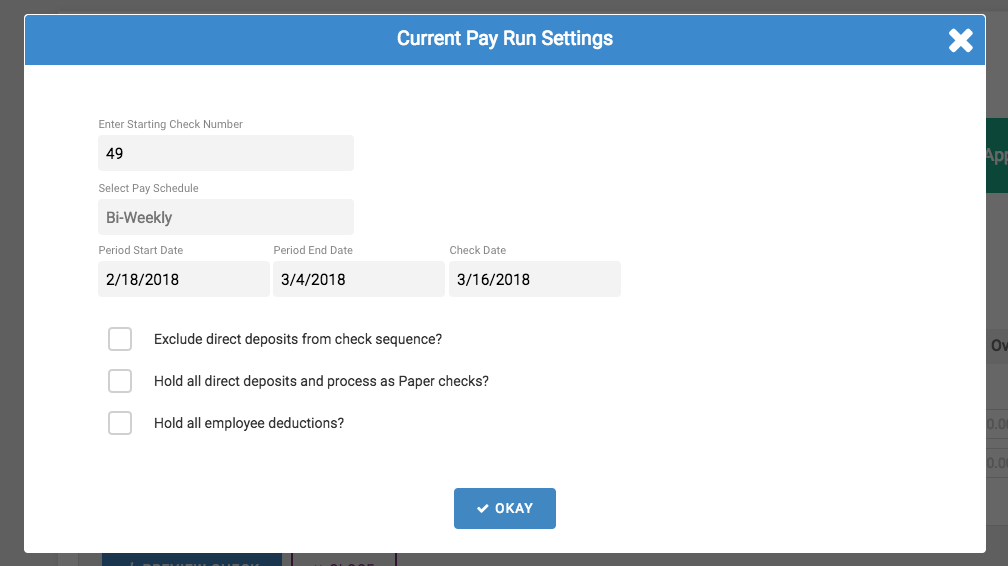 At any stage, before Review Payroll, you can click on the check number, pay schedule, start or end date to modify the current pay run.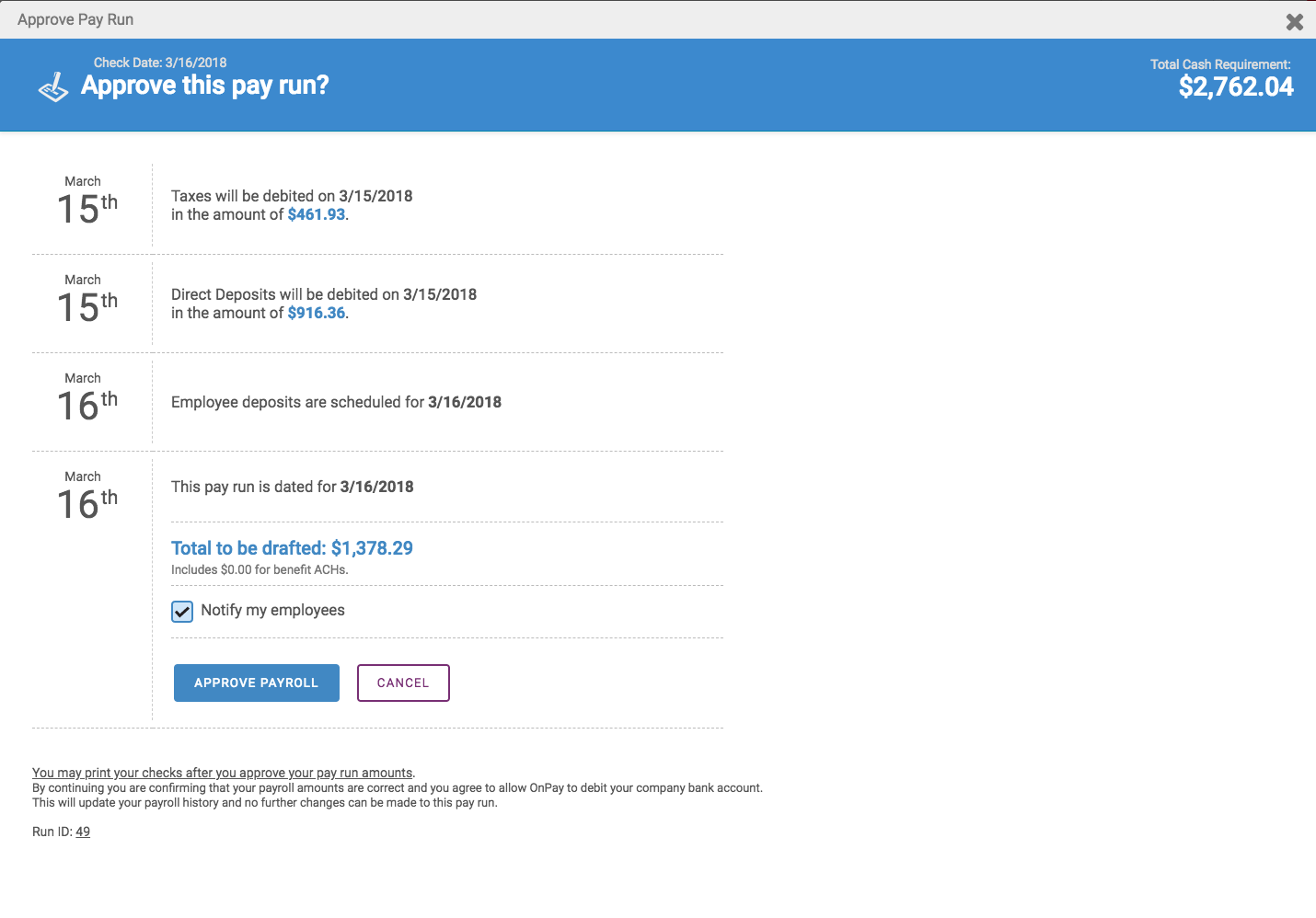 Fourth, approve your payroll. This screen will display the date of the pay run as well as when the taxes and ACH debits will be taken out of your account. Once completed you are finished!
v5.1 ps