Please use the following information as necessary. If you are an employer with a history of payroll in Pennsylvania you have probably already obtained the local IDs and online accounts necessary for OnPay to process your tax filings.
What we'll cover
Where to enter your tax rate
Already have this information? Here's where you can enter it:
Go to Company, Payroll Taxes.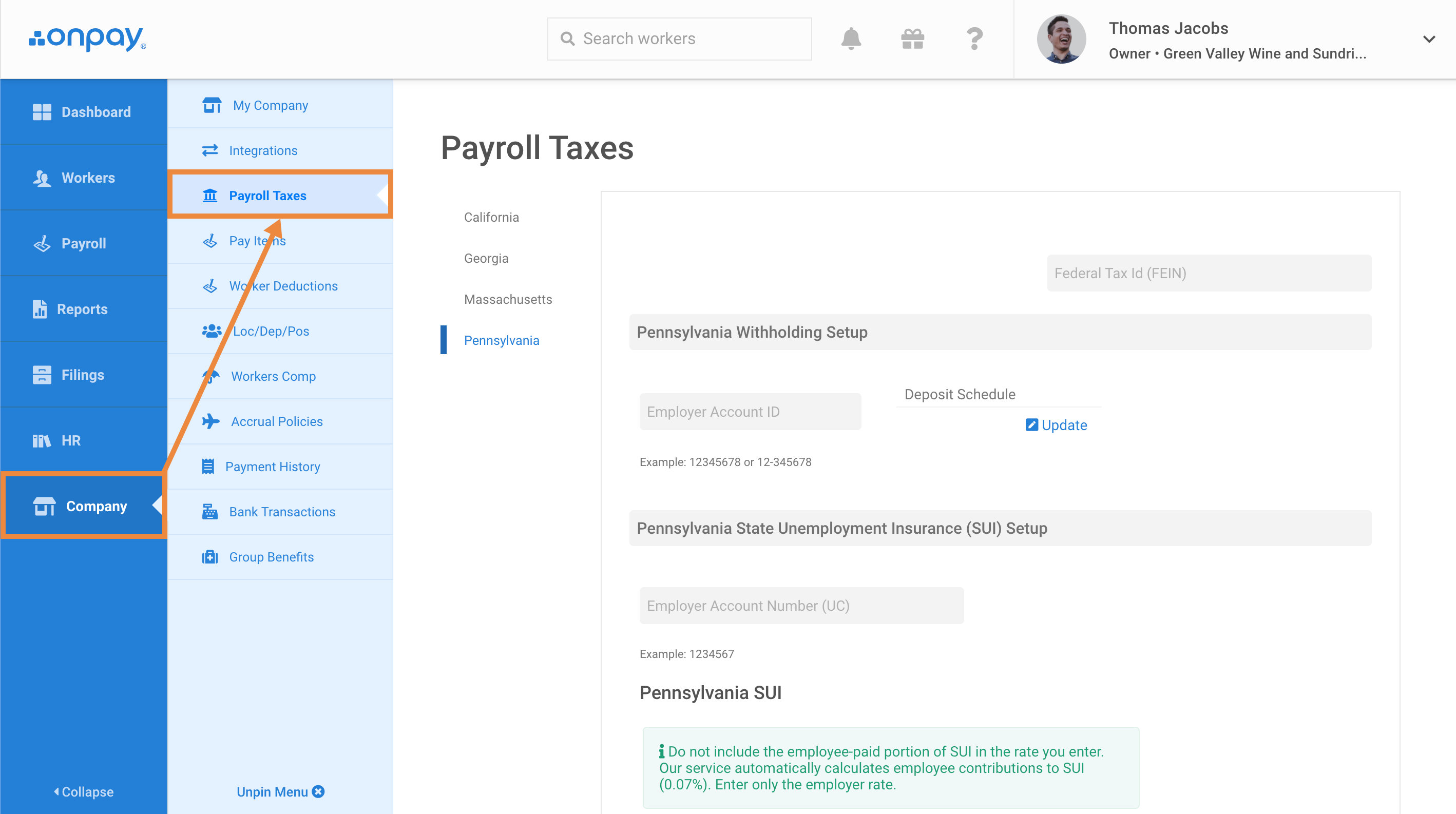 Note: Worksites can be added in My Company, in Company Worksites.
Enter your Local Withholding Tax ID and SUI rate.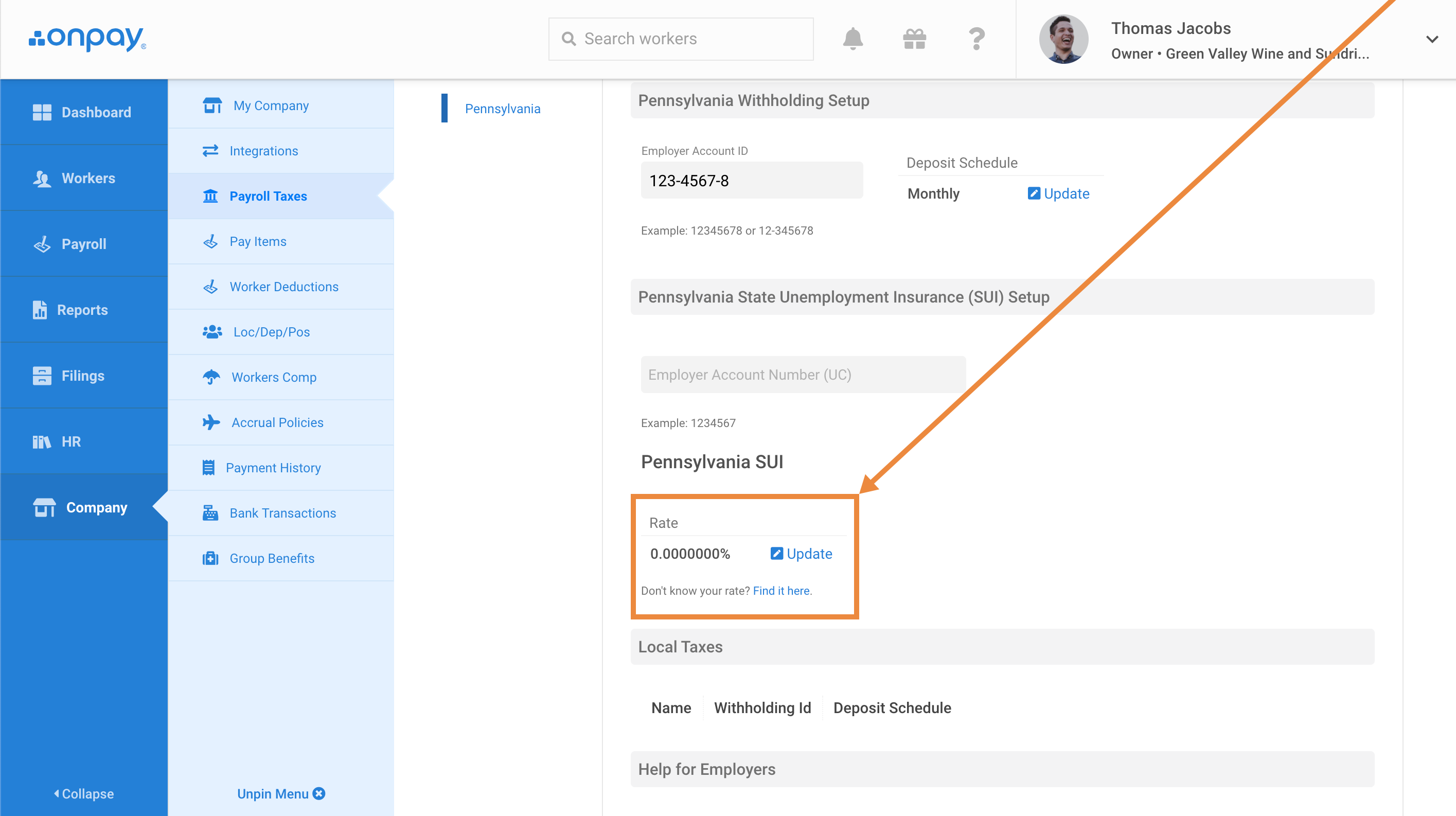 How to determine where local tax (EIT and LST) should be paid
In Pennsylvania there are multiple Tax Services, and which one you pay your local taxes to depends on the work location of your business and the resident address of each employee.
Sound complicated? That's okay, the Pennsylvania Department of Community and Economic Development has a tool to show you which Tax Collector Service your Local Taxes will need to be paid to, based on Township, Borough and School District.
Keep in mind that a calculator's only as true as the information you enter, so be sure to use the exact mailing address when determining this liability. An incorrect or incomplete address will affect our ability to calculate the appropriate locality when withholding and paying taxes.
Other resources
For more information, contact the Pennsylvania Department of Community & Economic Development: 1 (866) 466-3972
Find examples, calculations, and current Pennsylvania tax rates in our payroll calculators.