OnPay gives you the flexibility to manage permissions and add additional users to your account. This article will walk you through how to add new administrators.
What are the levels of user access I can grant in OnPay?
Owner: The person enrolling an account is automatically assigned as the owner and has the highest level of permissions and access. Owners can only be added and removed by OnPay. Contact us at hello@onpay.com for changes to account owners.
Approver: Approvers have most of the same access as Owners, but they are unable to add or remove other users.
Outside Collaborator: Adding an Outside Collaborator grants someone outside your company (like an accountant, bookkeeper, or franchisor) access to manage your account at whatever level works best for you. You can grant basic access to view and edit employee information, or full access to approve pay runs, add or remove other Outside Collaborators, and more.
Controller: Controllers can review and enter employee and payroll information. They are unable to update or approve a pay run, and have limited access to company settings. They have access to view and edit all employee details except for their Direct Deposit info.**
Manager: Managers have even more restrictions to company settings than Controllers, and can only see the employees who have been assigned to them.
Note: Some employee information, such as their name or photo, can only be changed by the employee. If you have employees who need help adding or changing their bank info for direct deposit, share this article with them on how to add or change direct deposit bank information.
How to view and add administrators
From the main dashboard, navigate to Company > My Company in the menu to the left.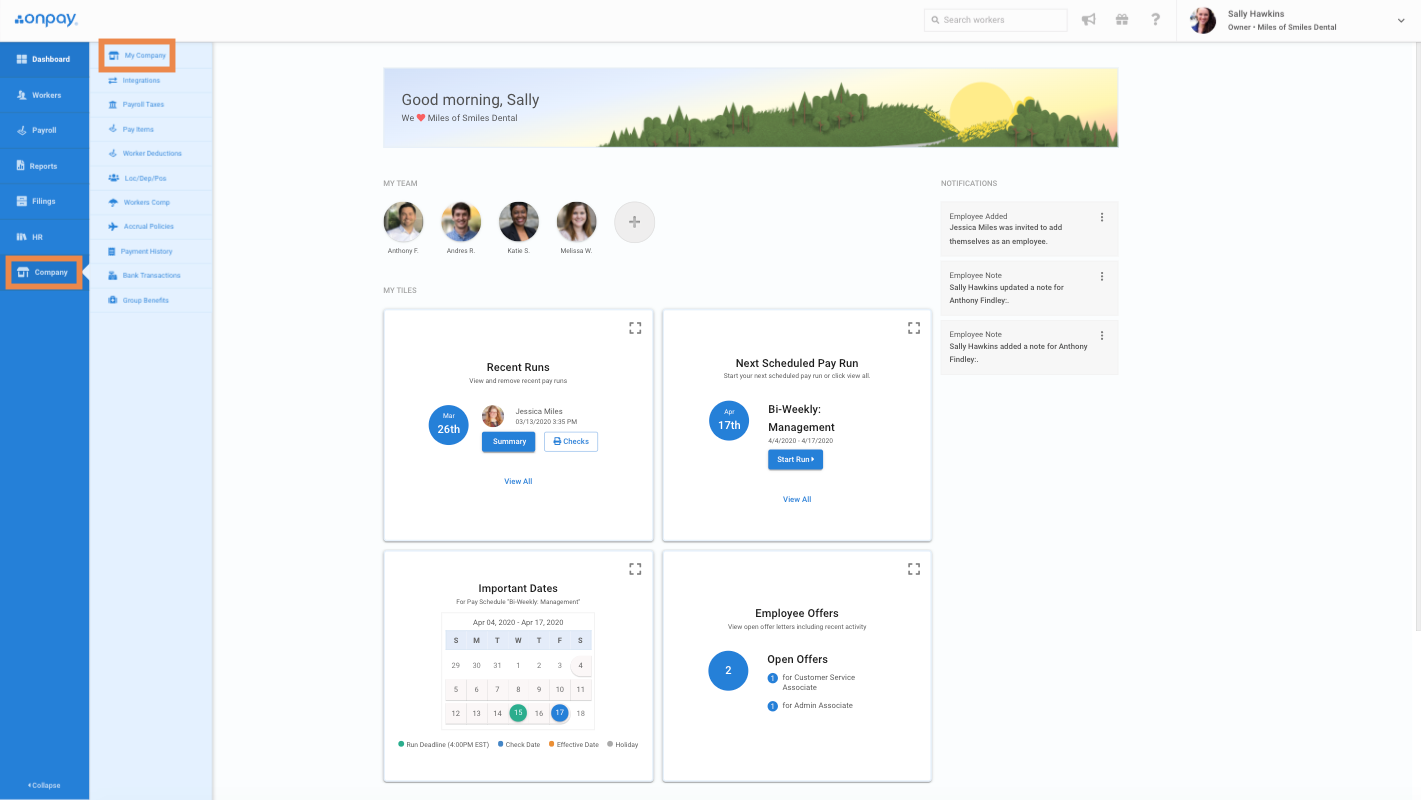 Click the toggle to the right to expand the Company Users section.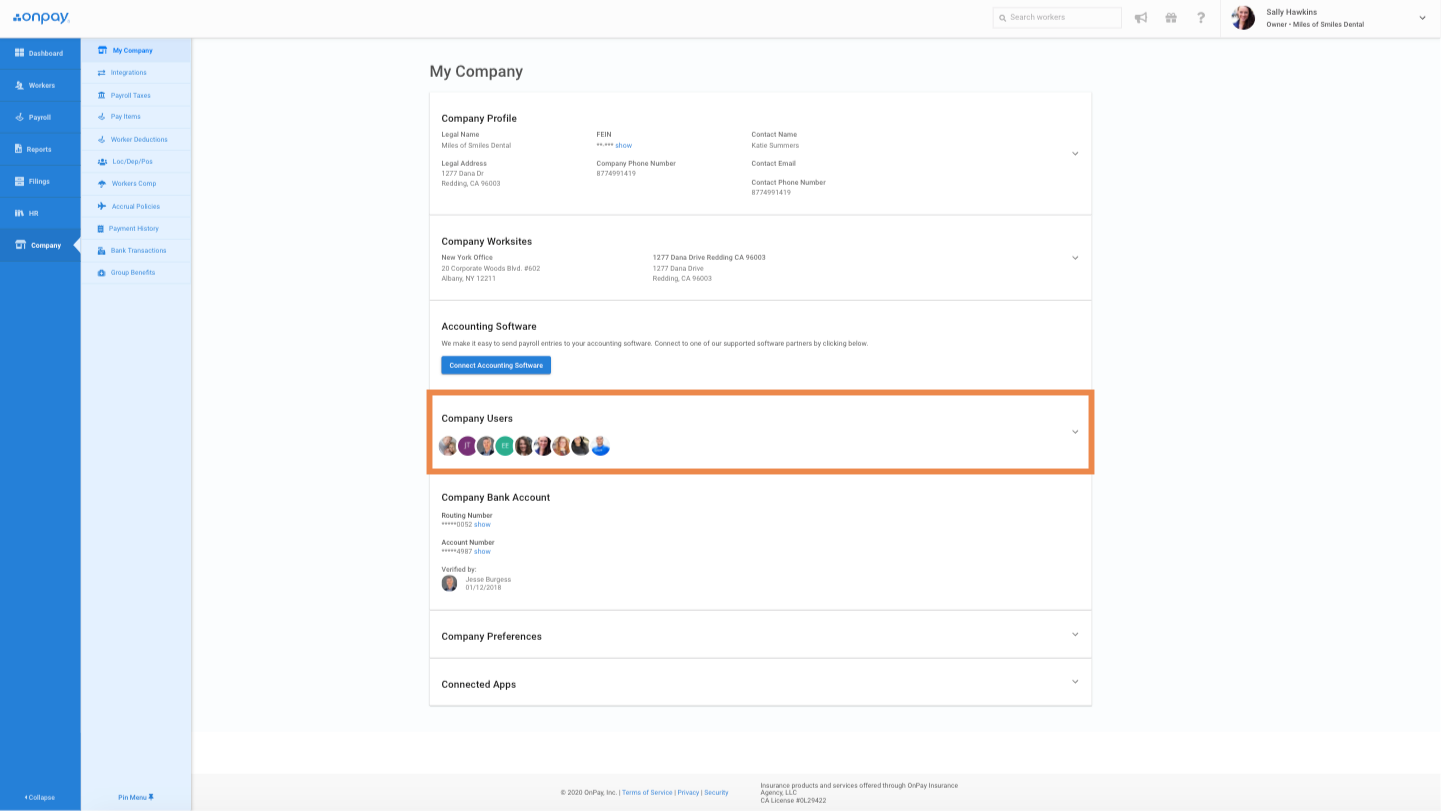 You will see sections for each level of user access. To add another administrator, click the blue + button under the appropriate permission level you want to grant.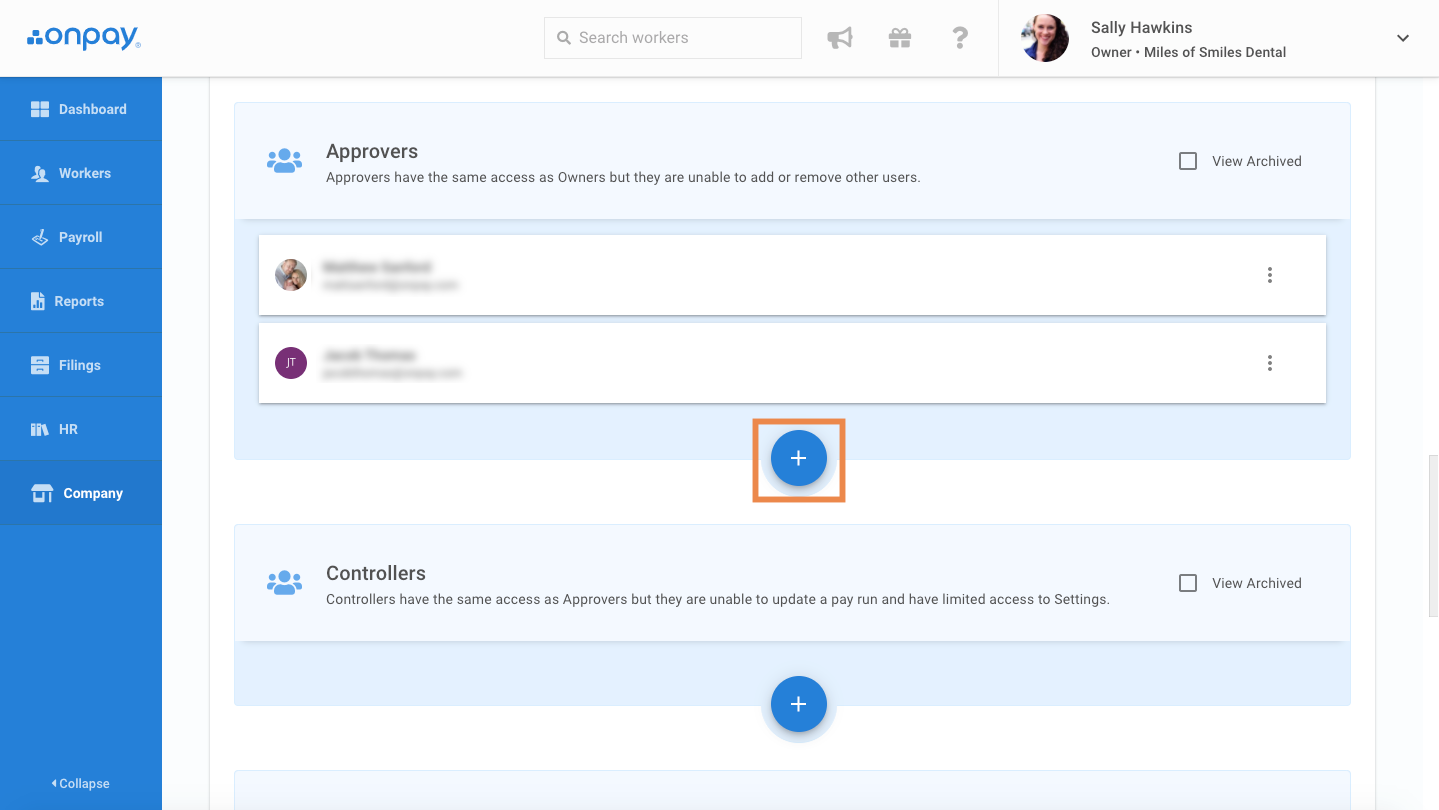 A dialogue box will appear. Enter the first name, last name, and email address for the user you would like to add. You will also need to enter your own OnPay account password, which will verify that you have permission to grant access to new users to this account.
Click Invite.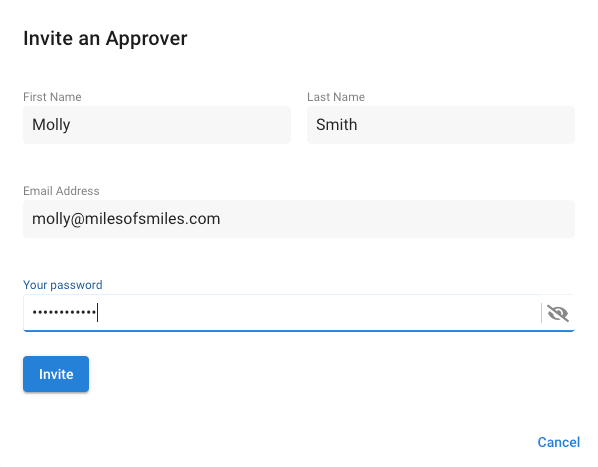 The new user will receive an invitation and will be able to access the account with the new level of permissions you have granted.
v6.0 ps