We make it super easy to sign up by inputting all of your employee and prior wage data for you. This fast-tracks you toward the fun stuff, like verifying your bank account and adding direct deposit information to your employees.
How it works:
Why OnPay enters your workers for you
While you could always add your workers on your own, we understand you're probably trying OnPay because you want less admin work, not more. That's why our Implementation team is ready to accurately enter your workers' information for you, including their prior pay history!
IMPORTANT: Entering workers is not the same as entering prior pay history
About prior payroll data
If you're signing up for payroll services mid-year, and have already paid workers this year, our Onboarding team is ready to enter their prior payroll history so we can file correctly on your behalf.
What information OnPay needs to enter workers
Our Implementation team will need to collect the following basic information for each worker:
Full legal name
SSNs or EINs (For all employees and contractors)
ITINs (For contractors only, learn more)
Date of birth
Home address
Worksite (if different from the main company location)
Date of hire
Compensation
Work department
Federal and State (if applicable) tax withholding elections for all W2 employees
Note
Employees default to a "Single/0" tax election unless otherwise indicated before running payroll.
Where you can get this information
If you've never used a payroll service before, then you've either handled it on your own, or you've hired an accountant or a bookkeeper to manage it for you. Use these historical records to provide the information listed above.
If you're switching from another payroll service, your current payroll provider will have an Employee Report containing this information. It can be titled a wide range of names including:
Master Control
Employee Summary
Employee Information
Employee Earnings Report
What's important is that it includes ALL fields detailed under "What information OnPay needs to enter workers".
Uploading files securely
Secure File Transfer is the safest way to send us sensitive information like employee social security numbers online. Please make sure your reports are totalled separately quarter, by category, and by employee (as directed) before uploading your reports. Then, click the link above, and follow these steps:
Enter your name and email, and click Continue to add your files.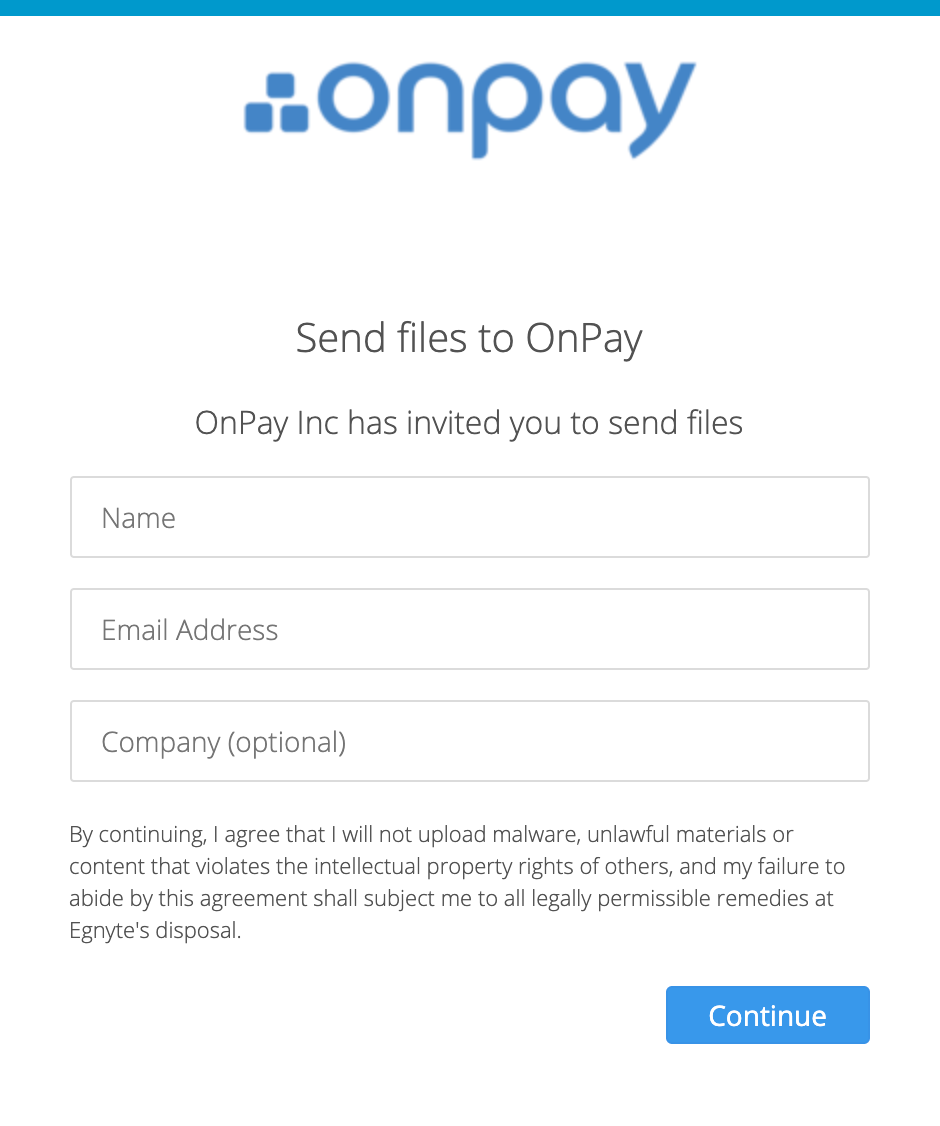 You can drag-and-drop your files into the dropzone as pictured below, or browse for your files, adding as many as you need to provide all of the required information.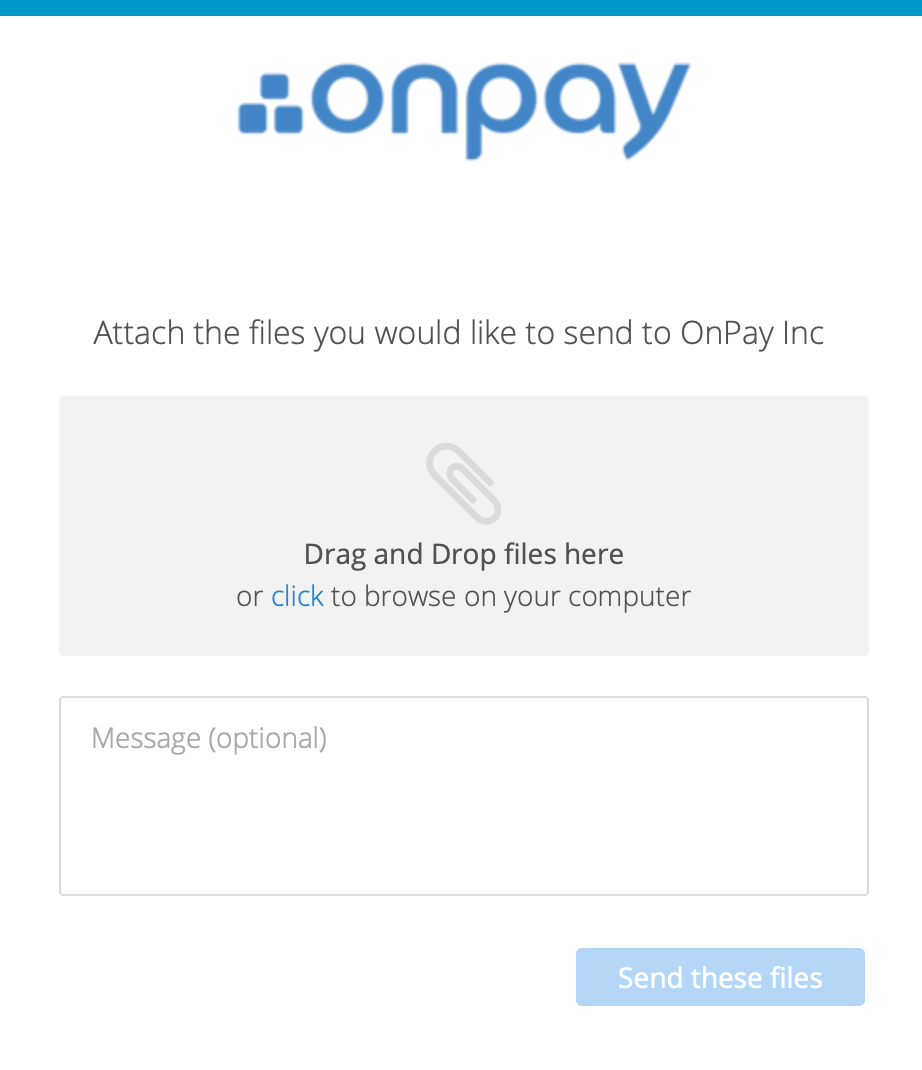 Click Send these files when you've added your reports. You can add as many as needed.
Adding workers on your own
That's great! You can enter their info manually, or invite them to self-enroll. Click below for instructions.
v6.22